We are a world-class team!
We are a warm family!
We are niubility!
This is a united and friendly team.
13 junior students from College of life Science &Technology
1 junior student studying electronic information
1 junior student studying design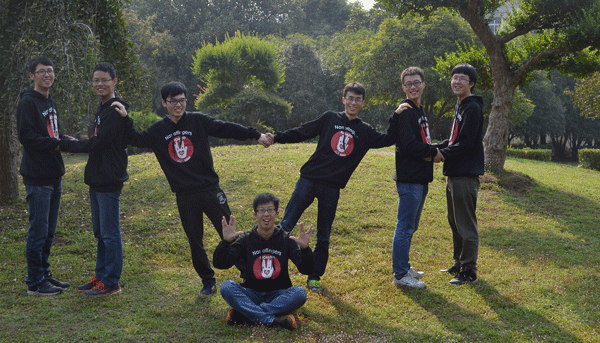 Project Group
Thinking!
Thinking!
Thinking!
Though we do not shake our heads, we have brain storms always. We are the scaffold of the team, come and be my staples!
From left to right: Qiming Fang(group leader), Chen Xiao(vice team leader), Zuoling Wen, Haicheng Wang, Zheng Li, Songlin Wu(team leader), Jieyang Fu
Internet&Art Group
Screen is paper, mouse is crayon. Draw and design in our mind, and make the web page a beautiful paint!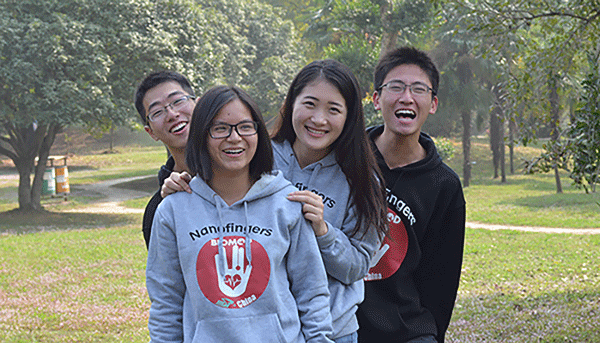 From left to right: Jianzhou An(group leader), Jie He, Qing Wang, Pinqi Zhang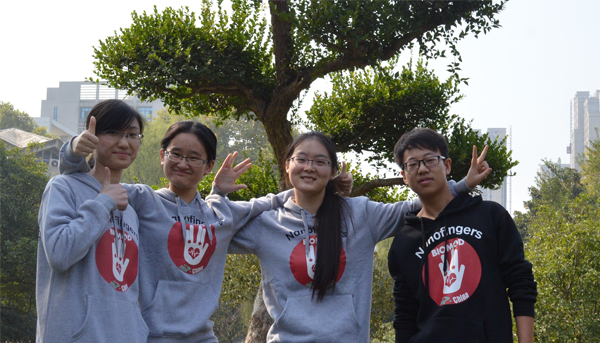 Experiment Group
We are a group of dreamer guy, gathering together to explore the unknown mystery, verify the original ideas, experience the passion of life!
From left to right: Bing Yang, Jing Chen, Pei Wang(group leader), Neng Wan